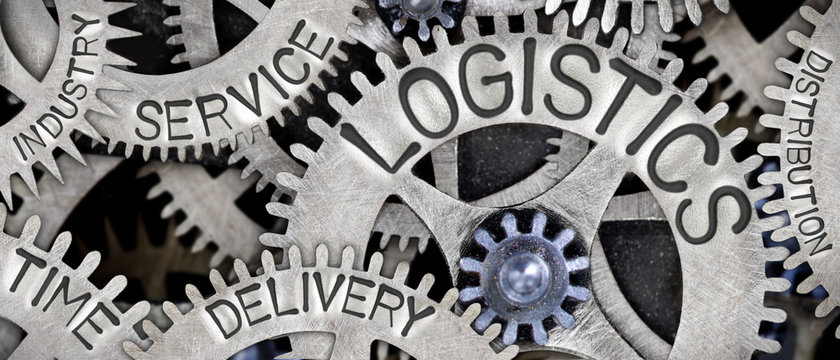 Logistics and supply chain management are crucial in the current business environment. They involve an intricate network of procedures that, when strategically handled, can result in increased visibility, customer satisfaction, and lasting competitive performance.
1. Enhanced Visibility
Buchanan's Logistics Managers assess distribution and transportation with a strategic approach. While design and production are crucial in the early stages of your business development, it is equally important to efficiently deliver your products to customers. Ignoring effective distribution can jeopardize a business's survival. Simply put, even if your product sells well, if getting the product back on the shelf is delayed, that directly affects your company's visibility.
2. Improved Operational Efficiency
To ensure effective operations, logistics strategies should involve maintaining up-to-date communication throughout the supply chain, establishing an adequate number of distribution intervals, optimizing distribution rates, and conducting regular evaluations of your process. This is where it is important to have more than just a business agreement, but a relationship with your logistics provider. This is the cornerstone of Buchanan Logistics and how we do business.
3. Enhancing Your Customer's Experience
Efficient resource distribution is a competitive advantage. Cost-effective movement of materials and products contributes to increased profits. Streamlined physical resource utilization, from warehousing to vehicles, maximizes efficiency. Moreover, meeting customer expectations by prioritizing convenience, secure payments, quality products, and timely delivery significantly enhances their experiences. This means customer satisfaction and more importantly, repeat business. Buchanan Logistics realizes that our performance is a reflection on you and affects your relationship with whom you have us deliver. This is why we continue to provide our clients with Buchanan's Best.
4. Improved Organizational Structure Provides a Competitive Advantage
Departments frequently operate with a narrow focus, leading to a lack of appreciation for the contributions of individuals outside their own team. As a result, communication is hindered and opportunities to leverage the skills and resources of others are missed. Buchanan Logistics, however, adopts a business model that enhances coordination, promotes well-informed decision-making, and strengthens not only our own organizational structure but also that of the clients we serve. By implementing a highly effective logistics and supply chain management strategy, we are able to streamline operations, resulting in improved order fulfillment, reduced losses, and seamless deliveries for our customers. This heightened efficiency gives our partners a significant competitive advantage.
5. Adding Value Through Timely Delivery
Partnering with a proficient logistics company not only helps businesses but also brings added value to themselves in the eyes of their customers. Increased availability contributes to greater demand, potentially boosting the worth of products. By addressing customer concerns through enhanced distribution, even more value can be provided. Additionally, it is vital for customer satisfaction and retention to ensure prompt deliveries. Third-party partnerships in logistics, such as Buchanan Logistics, can ensure deliveries are made on time, reinforcing your brand's reputation.
6. Cost Reduction and Sustainability
A relational partnership with transportation and logistics providers like Buchanan Logistics enables businesses to achieve proactive management of logistics. This comprehensive approach focuses on reducing costs by effectively controlling inventory and optimizing shipping processes. Not only does this improve efficiency, but it also promotes a sustainable business model. Efficient logistics management plays a vital role in minimizing hidden expenses. It is built on effective inventory management and accurate demand forecasting. By carefully planning shipping schedules, methods, and routes, businesses can significantly reduce expenses associated with storage, purchasing, and production per unit. In addition, implementing smart logistics leads to lower costs related to fixed assets and overall supply chain optimization. Collaborating with proficient logistics providers brings multiple benefits, including improved cash flows, higher order fulfillment rates, faster delivery times, and ultimately increased net profits. This not only strengthens brand reputation but also contributes to the long-term sustainability of the business.
Effective logistics and supply chain management play a crucial role in the success of a business. By improving visibility, reducing expenses, and enhancing the customer experience, it can create a long-lasting competitive advantage. To achieve sustainable success in today's complex market, businesses must establish favorable partnerships within logistics circles.